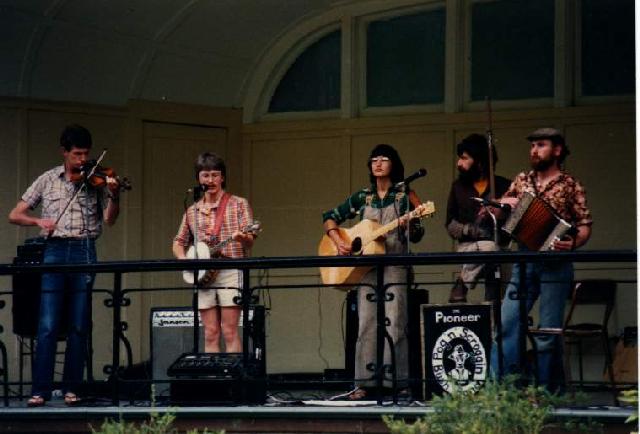 The original Pog Band formed in 1980, seen here playing in the Dunedin Botanical Gardens soundshell as part of Dunedin's Festival Week folk concert in January 1981.
Bruce Chapman, fiddle; Tim Barrie, banjo; Carol Boyd, guitar; Brian "Boris" Boyd, bush bass; Pete Smart, melodeon.
A later version of the Pog Band With Pete Smart as the only remaining original member, circa 1988.
Back row: Mark Laws, Mike Moroney, Pete Smart, John Steel and Bruce Cull
Front row: Richard Loughrey, Ian Paterson and Rob Cloughley.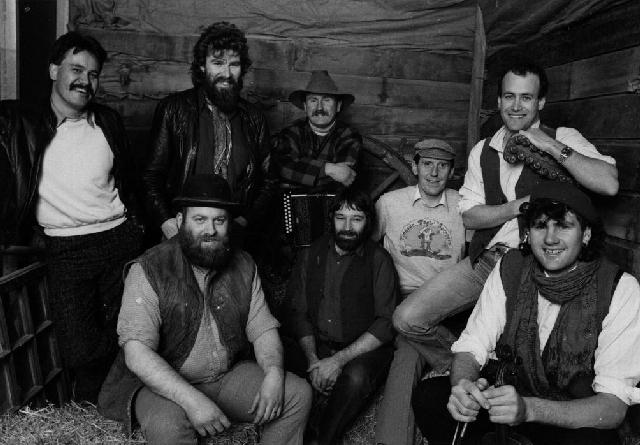 The Pog Band, 1996, taken at Larnach Castle on the Otago Peninsula by Tony Nichol
Back row: Greg Waite, accordion, uillean pipes, whistles, concertina; Lindsey Shields, guitar, vocal; Laura Gartner, sound engineer; Tony Wilson, lagerphone, percussion, vocal; John Steel, bush bass, dance caller, haggis addressor; John Dodd, bass, vocal;
Front row: Mike Moroney, guitars (electric & acoustic), vocal; Mark Laws, mandolin, tenor banjo, vocal; Tarek Bazley, fiddle.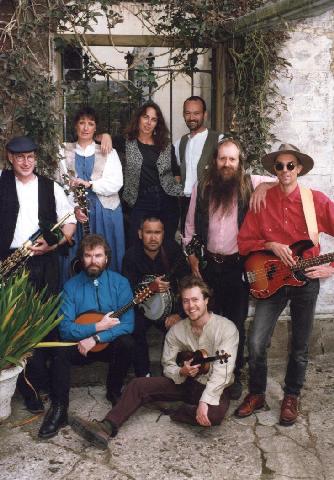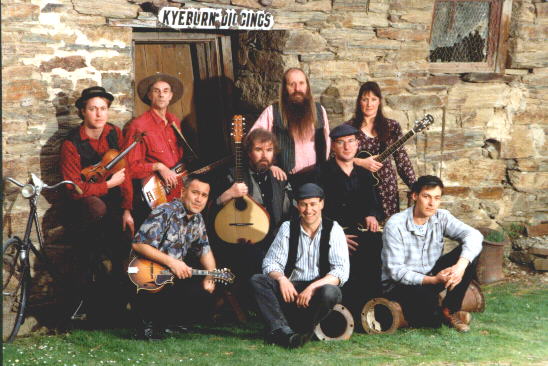 Danseys Pass October 1997.
Back row:
Tarek Bazley, John Dodd, John Steel, Lindsey Shields.
Centre:
Mike Moroney, Greg Waite.
Front:
Mark Laws, Bruce Cull, Paul Southworth.